| | |
| --- | --- |
| カテゴリ:Division Europe( 26 ) | |
操ることを楽しむ
Pure Fahrfreude
「プーレ・ファールフロイデ」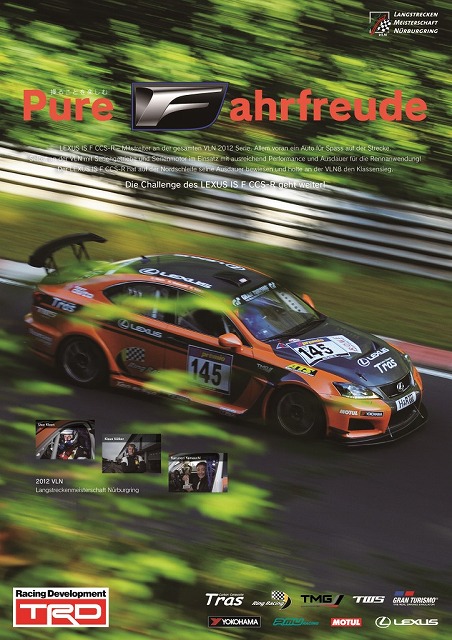 LEXUS IS F CCS-Rはニュルブルクリンクで開催された2012VLN全戦に参戦した。
サーキットを楽しむための車!ノーマルエンジン&ミッションを使用しているのは、そのままで レーシングユースにも十分なパフォーマンスと耐久性がある為。
LEXUS IS F CCS-R – Mitstreiter an der gesamten VLN 2012 Serie. Allem voran ein Auto für Spass auf der Strecke. Selbst an der VLN mit Seriengetriebe und Serienmotor im Einsatz mit ausreichend Performance und Ausdauer für die Rennanwendung!
ノルドシュライフェで耐久性も実証された LEXUS IS F CCS-R 第8戦ではクラス優勝を果たした。
Der LEXUS IS F CCS-R hat auf der Nordschleife seine Ausdauer bewiesen und holte an der VLN8 den Klassensieg.
LEXUS IS F CCS-Rの挑戦は続いていく!
Die Challenge des LEXUS IS F CCS-R geht weiter!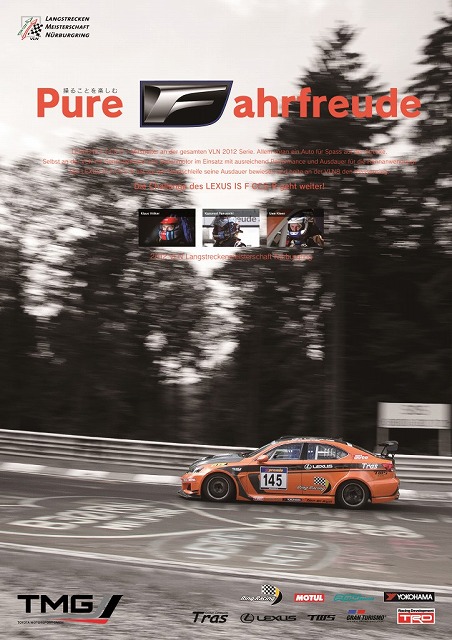 VLN Endurance Championship Nürburgring. Series 2013
Test
16.03.2013
VLN Probe- und Einstellfahrt
Round1
23.03.2013
60. ADAC Westfalenfahrt
Round2
13.04.2013
38. DMV 4-Stunden-Rennen
Round3
27.04.2013
55. ADAC ACAS H&R-Cup
Round4
22.06.2013
44. Adenauer ADAC Simfy Trophy
Round5
20.07.2013
53. ADAC Reinoldus-Langstreckenrennen
Round6
24.08.2013
6h ADAC Ruhr-Pokal-Rennen
Round7
14.09.2013
36. RCM DMV Grenzlandrennen
Round8
28.09.2013
45. ADAC Barbarossapreis
Round9
12.10.2013
ROWE DMV 250-Meilen-Rennen
Round10
26.10.2013
38. DMV Münsterlandpokal
ジュネーブモーターショー2012は、110,000㎡の敷地に260を超える出展社で開催されています。毎年動員数は70万人を超える世界でも注目されているモーターショーです。今年は、80か国の1万人近くのマスコミ関係者を集め、出展社による記者会見は70を超えたそうです。
With more than 260 exhibitors occupying a total of 110,000 square meters of exhibition space, the Geneva International Motor Show attracts more than 700,000 visitors each year. Thanks to the 10,000 media representatives coming from 80 countries, the 70 press conferences organised by the exhibitors are considered by the experts and exhibitors to have some of the most important influences and repercussions of the year in terms of media coverage.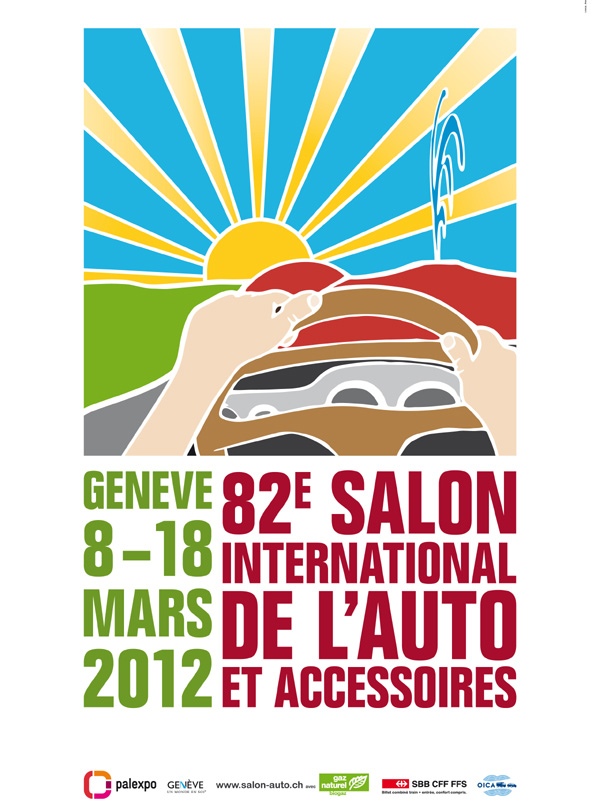 各メーカーがコンセプトカーを展示。レクサスのLF-LCは注目を集めていました。
As every year many world premieres and concept cars were presented. Lexus presented their LF-LC Concept.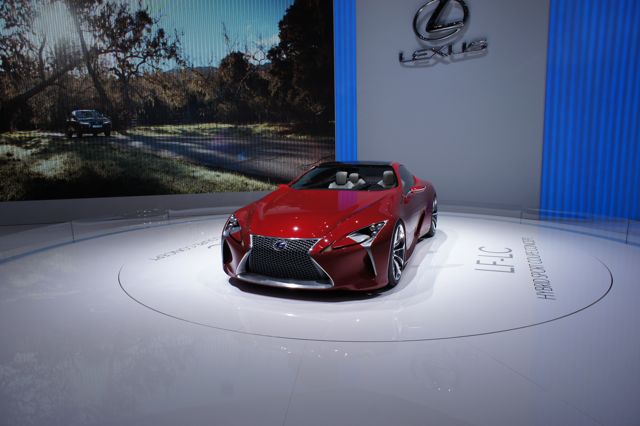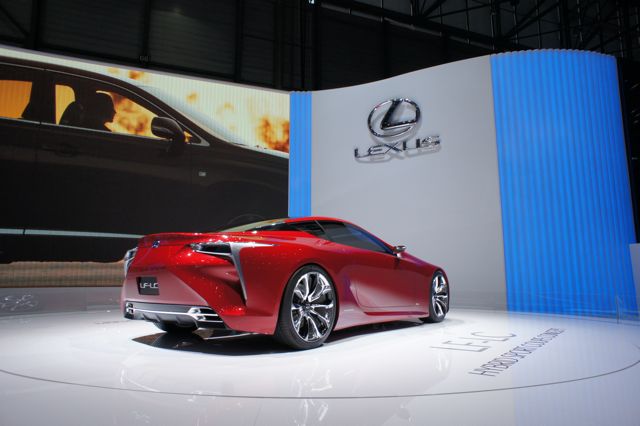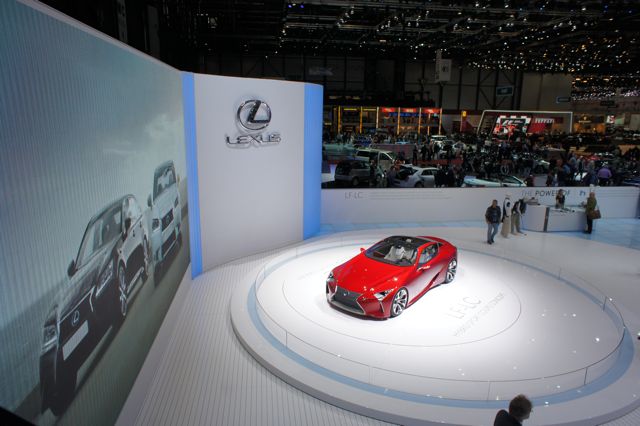 トヨタ・スイスの社長は、トヨタの先進技術であるハイブリッドに関することと日本車の品質の高さを強調し、集まったゲストに対しトヨタの車創りとレクサスの革新性を説明していました。
At their Japan Day Lexus emphasized innovations in Hybrid Technology and Quality as two main pillars going forward. The CEO of Toyota Switzerland explained the advances in technology and the Toyota Way to the interested guests.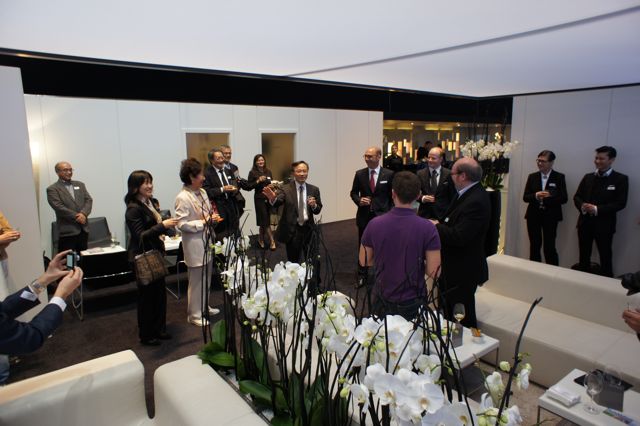 三菱は、家をモチーフにした展示で、近い将来のMiEVのあり方を示していました。
Several interesting Hybrid and Plug-In Solutions were presented at the show, like the MiEV house of Mitsubishi, offering a solution to the increased power needs of Plug-in vehicles.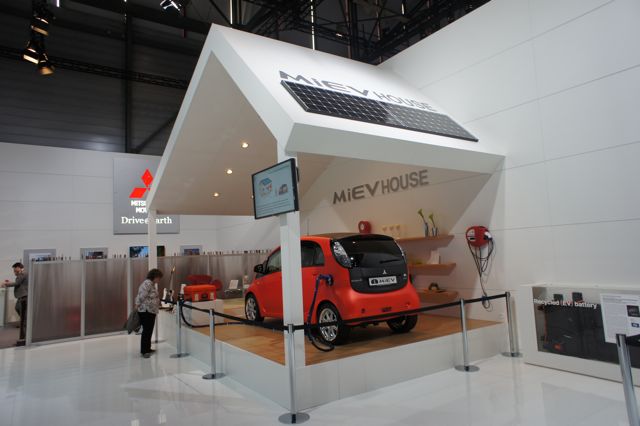 ピニンファリーナ・デザインのフェラーリF12 Berlinettaは憧れですね。
Other interesting cars were the Ferrari F12 Berlinetta (Pininfarina) and the Infinity Concept.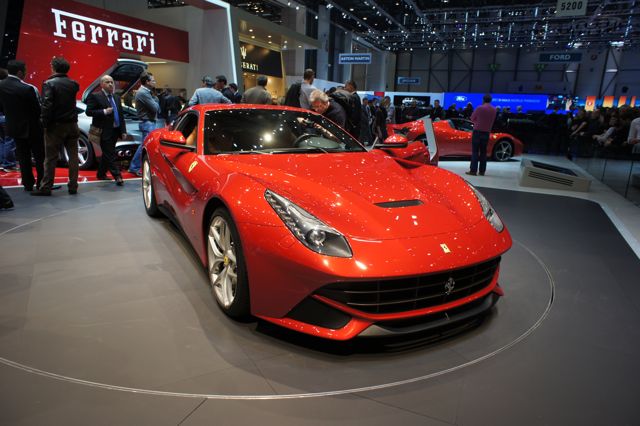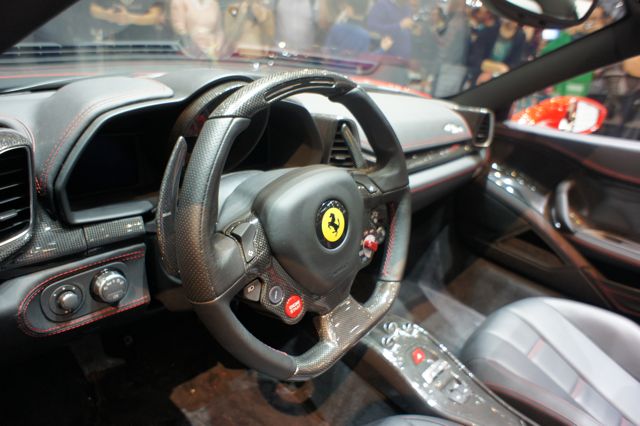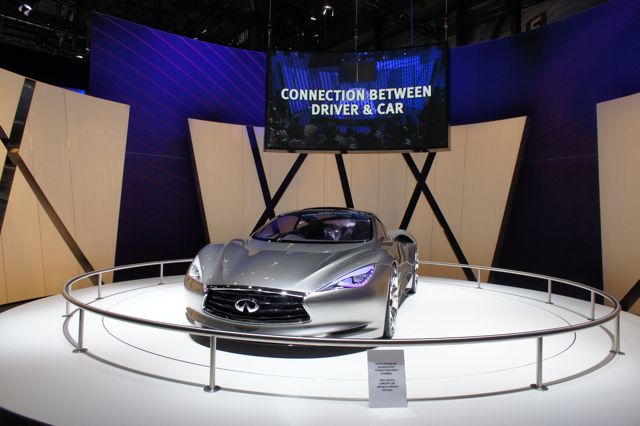 Lexus IS-F CCS-R
For the first time Lexus is showing a car at the Essen Motorshow. It is the CCS-R. The race version of the IS-F. Their very popular sports limousine. The car is equipped with carbon parts from Tras and has been tested during this years VLN season several times on the Nürburgring participating in their 4 hour challenges. Developing these parts jointly, the Tras logo on the CCS-R is prominently placed.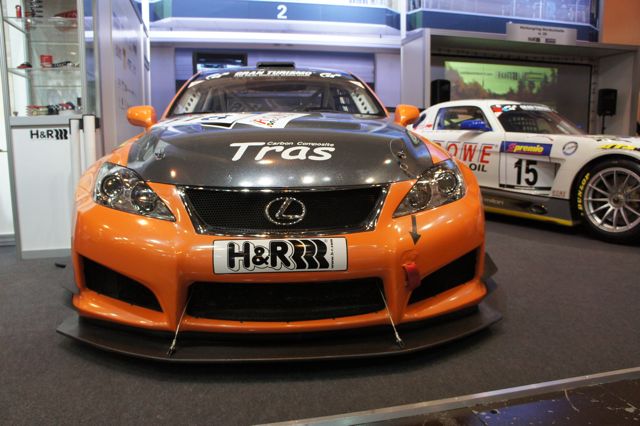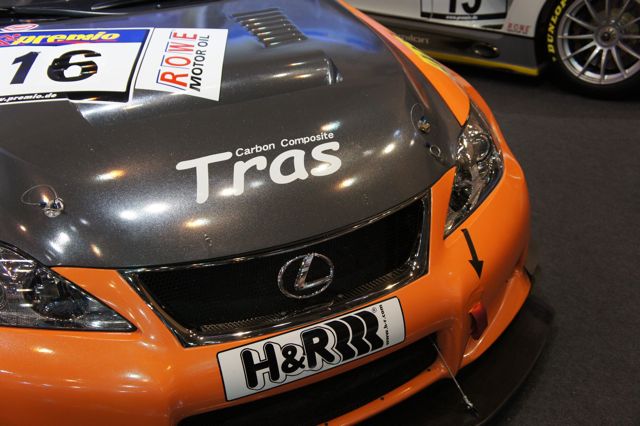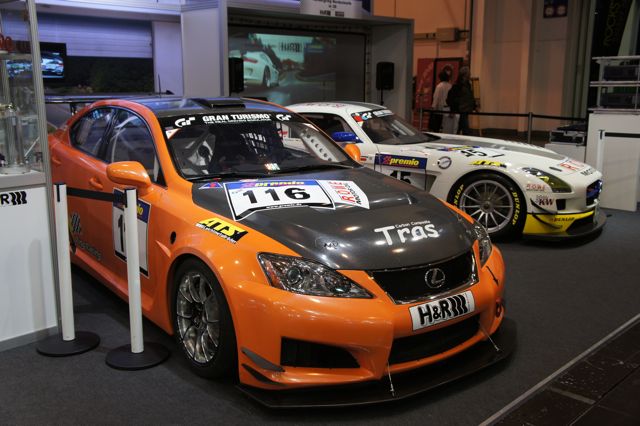 The vehicle was exhibited at the VLN Langstrecken Meisterschaft booth right next to one of the top teams SLS. This was possible after an interesting season with Lexus at the VLN, where the IS-F raced several times. The IS-F CCS-R was also present at the last race of the season:
Impression video of the CCS-R at VLN10
Tras Webshop
Coinciding with this important Racing fair, Tras Division Europe has launched its European web site at
www.tras.ch
. Here Tras offers beautiful after parts and accessories made of carbon to its European customers. These parts for motorsports fans are produced to order by Tras in Japan and implement the racing experience gathered at races like the VLN at Nürburgring. Quality worthy of any top notch race car. In short: Tras quality.
Jetro Switzerland is supporting our efforts and has covered the launch of the Tras Division Europe Webshop and the other objects of carbon beauty produced by Tras in their current Newsletter. Issue 32 of the "
JETRO Switzerland Newsletter
" is now available. Tras is ready to accept enquiries and first orders can be accepted by the end of 2011.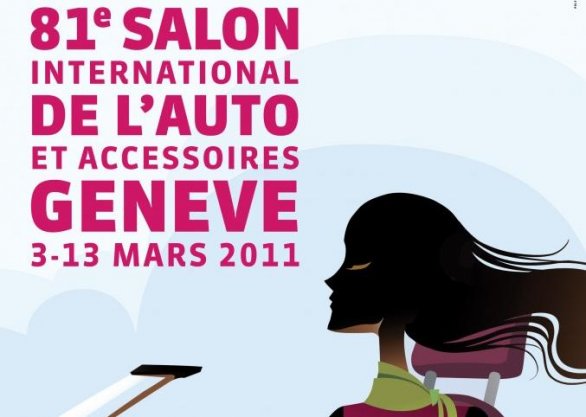 第81回目のサロン・オト・ジュネーブが3月3日に開かれました。 去年のエコに注目したエディションの後に、今年のフォーカスはまたデザインにもどりました。 それでもエコのテクノロジーを重要な点として開発されました。 ほとんどのメーカーがハイブリッドのモデルを販売しています。 そこで次のステップはプラグイン・ハイブリッドの用です。 プラグインのコンセプトが沢山ありました。
The 81th edition of the Salon de l'Auto in Geneva started on march 3 this year. After last years focus on ecological technologies, this year an emphasis on design took over again. Nevertheless taking ecological technologies on board. It seem the hybrid technology has been accepted as an industry standard and hardly a brand ignores it. The next step seems to be the plug-in hybrid, of which some first concepts were on show.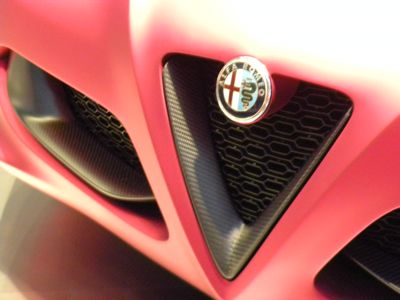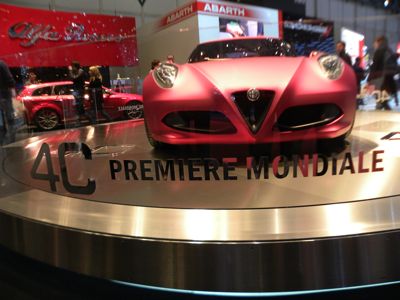 Alfa's 4C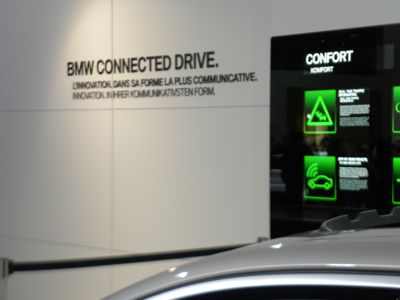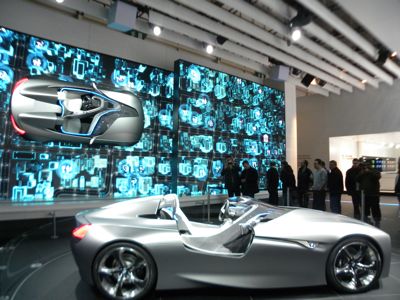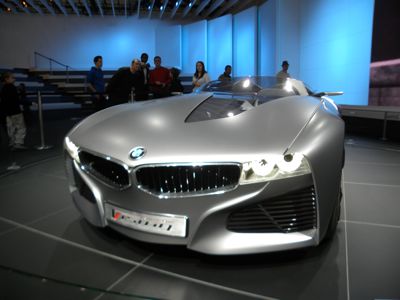 BMW Connected Drive. ビーエムのビジョンは最新の車の開発に強く影響を与えています。 ブースで車よりも、 フェイスブックへの接続方法を説明されました。
BMW Connected Drive. The vision of BMW is already half implemented. At the booth explanations were more about how to connect to Facebook from within the car, than about the car itself.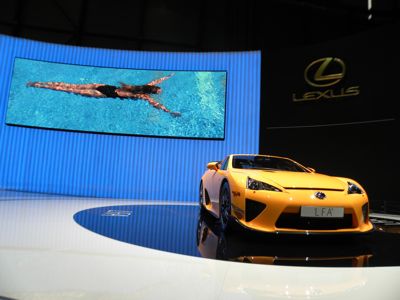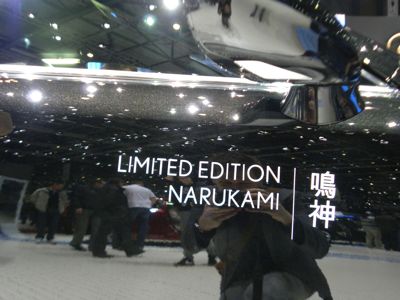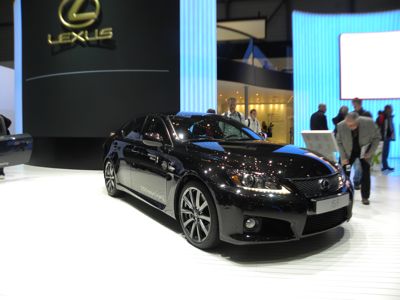 レクサスはやっぱり今年もフルカーボンのLFAに照明を与えました。 他にも限定の鳴神を紹介。
Also this year the spotlights were on the full carbon Lexus LFA. Beside the stage Lexus also presented the Limited Narukami Edition.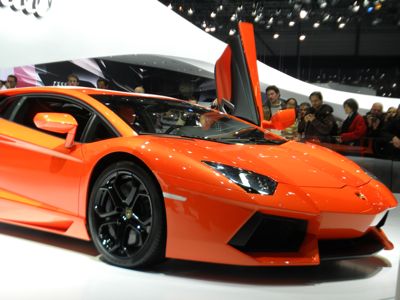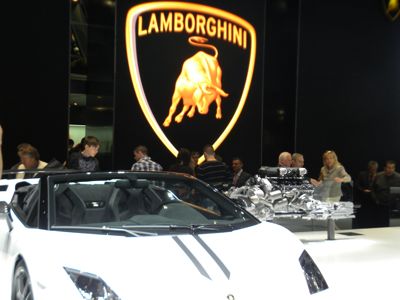 LamborghiniのAventadorは大人気を集めました。
Talking about limited, the new Aventador attracted many viewers, making it difficult to even gain a peak.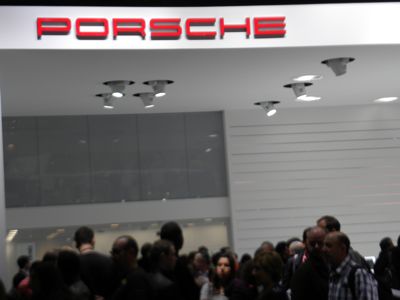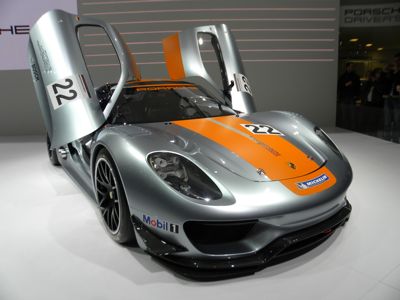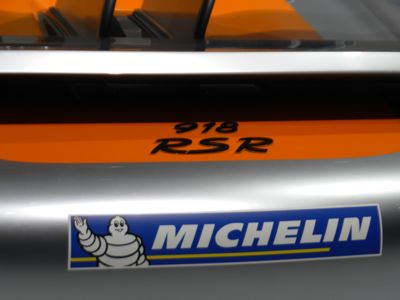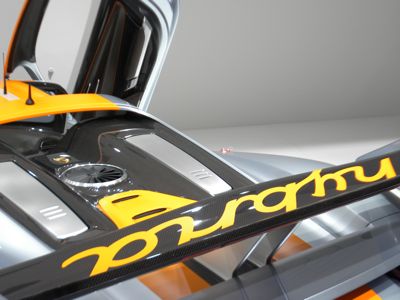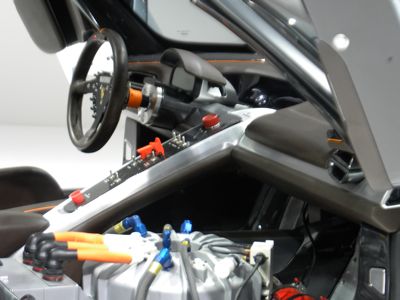 ポルシェの918RSRはパワーフルのレースハイブリッドです。ガソリンエンジンは563馬力プラス電気エンジンの102馬力=767馬力。
The Porsche 918RSR is one powerful hybrid race car. Its horse power comes to 563hp from the gasoline engine plus 102hp from the electric one. Sums up to 767hp.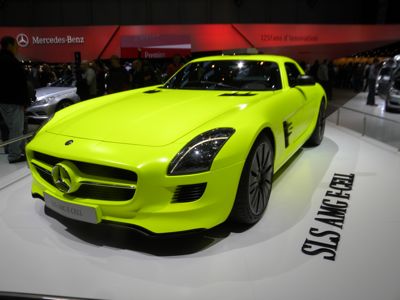 今年もジュネーブのオートサロンが大勢な来場者を呼べました。 クライシス後初めてのサロンで、今数年エコがどのブランドでも重要にして、次世代の車を開発しています。
Geneva's show attracted thousands again this year. The crisis seemed forgotten, but the ecological thought put into the car development in recent years is clearly visible.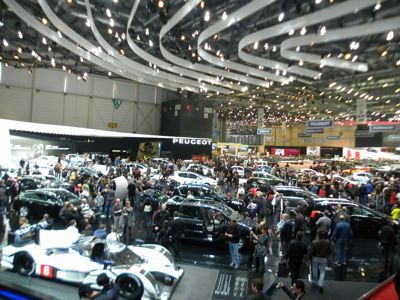 今年の
ダボス世界経済フォーラム(ダボス会議)
会期中において、JETROが毎年恒例のJapan Nightを主催しました。
This year during the
World Economic Forum in Davos
, Japan organised their annual Japan Night.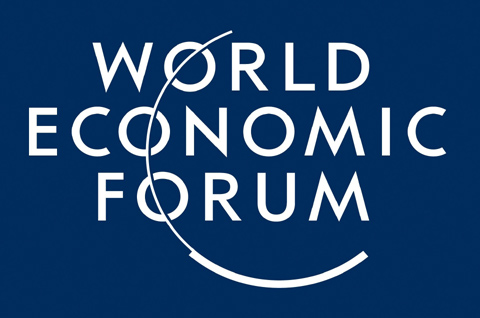 Japan Nightの今年のキーワードは?「拓く」(ひらく)!
日本とスイス、そして日本と諸外国における貿易協定の動きにスポットライトを与えることを目的としています。
The keyword for this years edition was 'hiraku', meaning 'open up'. The event was focussing on the new wave free trade agreements with Switzerland and many other countries.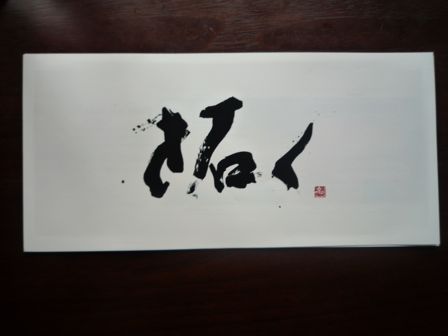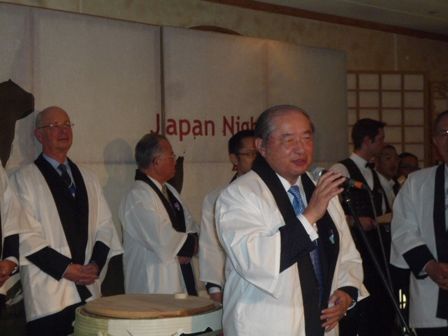 日本式に、乾杯の音頭でスタート。
乾杯の音頭を勤めていただいたのは、本年の共同議長でもある、三菱商事取締役会長の小島順彦様です。
The Chairman of the Board of the Mitsubishi Corporation Yorihiko Kojima, who co-chairs this years World Economic Forum, wished everyone an interesting night and hoped we would enjoy the food.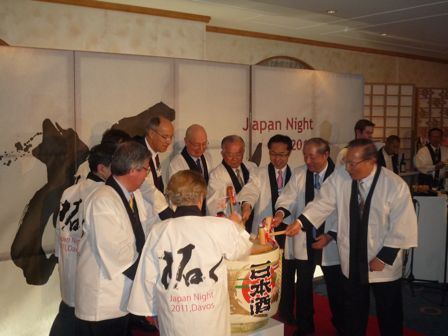 ダボス会議設立者でもあるクラウス・シュワブ様もJapan Nightの鏡開きに参加して下さいました。(右から5人目がクラウス・シュワブ様)
Even Klaus Schwab, the founder of the WEF took part in the traditional Sake Barrel opening ceremony, to 'open up' the night.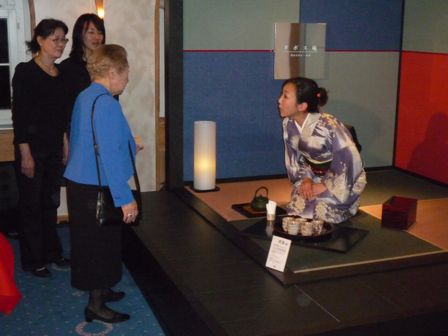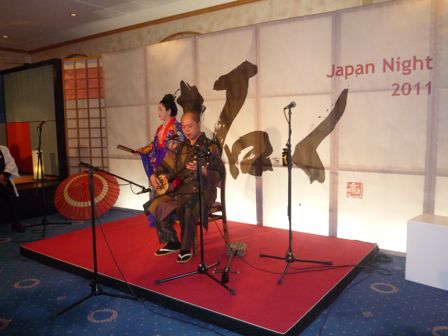 乾杯・鏡開きの後は日本茶のおもてなしや三味線の音色と共に賀詞交換会として、日本から遠く離れたスイスのダボスで開催されました。
何より、スイスを拠点にEuro展開を望んでいる"日本企業のポジティブな姿勢"に驚かされました。
第80回目のジュネーブ・オート・サロンがどの車メッセよりもエコであるフェアとして期待されていました。そう言うことで今年の開幕の挨拶したスイス連邦大統領ドリス・ロイトハートが、エコの車への期待が高いと言っていました。
This years Auto Salon in Geneva was the 80th of its kind and promised to to be greener than any car fair before. Swiss federal president Doris Leuthart, who opened this years fair emphasized this point.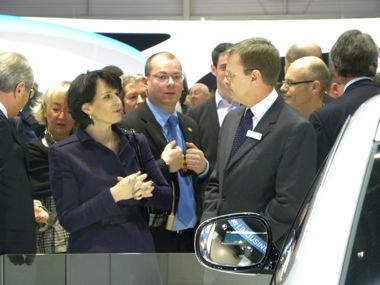 ほとんどのメーカーが最低ハイブリッド車の開発が済みました。フェラーリもエコのカラーでハイブリッドを紹介。
Virtually every brand presented one or more hybrid models. This includes Ferrari with their fittingly green HY Kers hybrid.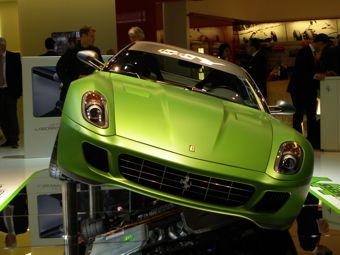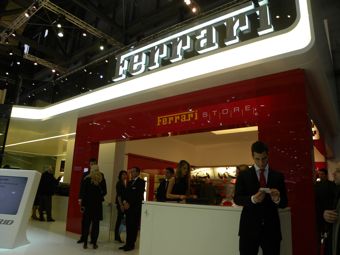 ポルシェ・コンセプトの918 Spyder
Porsche presents its newest concept car: the 918 Spyder.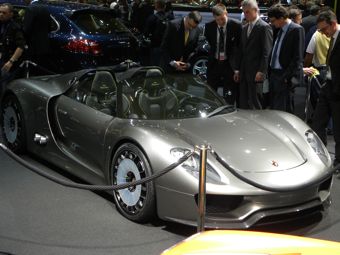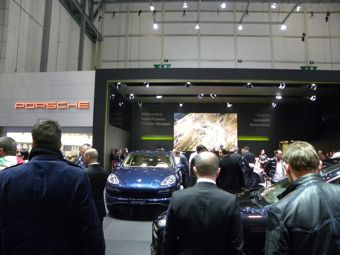 アウディのR8クーペーも人気。
A favorite was the Audi R8 5.2 FSI Quattro Spyder.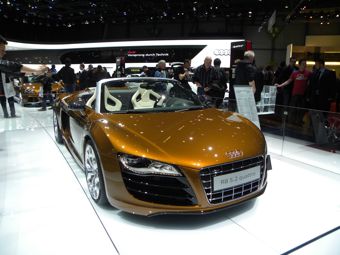 Mini Eの第一号車。
The first Mini E.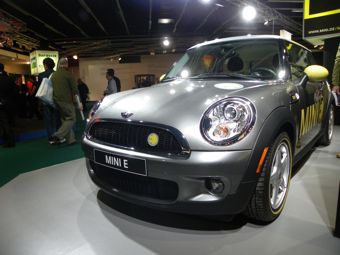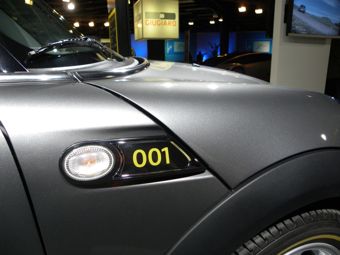 レクサスでもハイブリッドシステムの説明モデル
Lexus explaining their Hybrid System.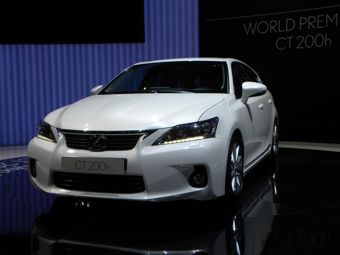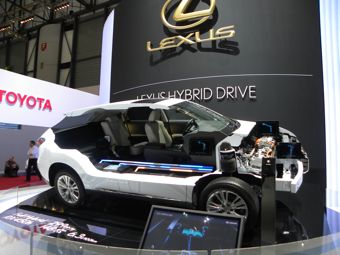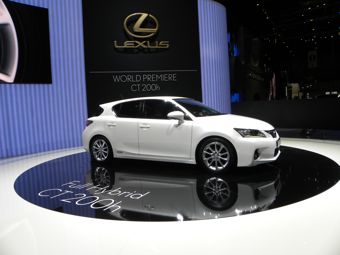 そしてLFAが初めてヨーロッパで発表。
The limited edition Lexus LFA is shown for the first time in Europe.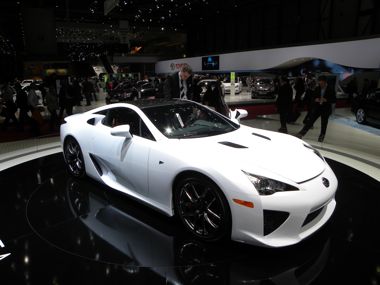 トヨタがFT-86コンセプトを紹介。
Toyota shows its FT-86 Concept.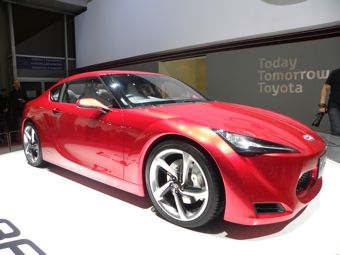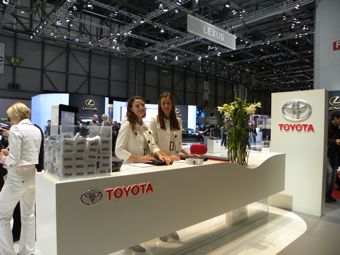 そして、ミス・スイスが笑顔とサインを配ってくれます。
Finally Miss Switzerland Linda Fäh distributing signatures and smiles.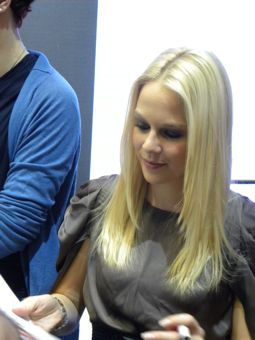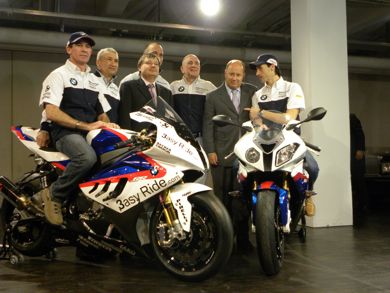 集まっているSBK世界チャンピオンシップのBMW Motorradチーム。
The assembled SBK Worldchampionship Team of BMW Motorrad.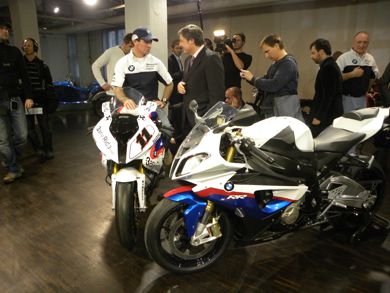 販売用のS1000RRとレース用のバイク。
The standard retail bike next to the racing version.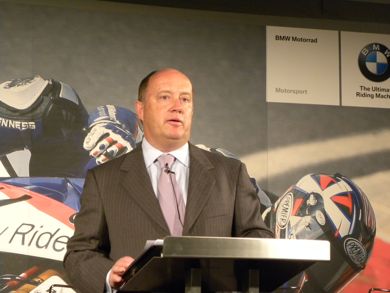 BMW Motorrad 社長のクーンハイム。
BMW Motorrad CEO Hendrick Kuehnheim.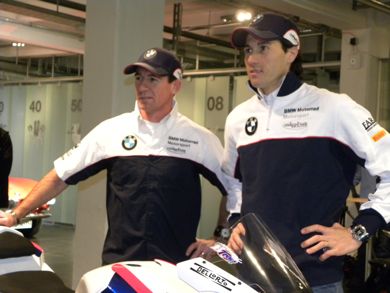 ライダーの11番のコーサー選手と111番のザウス選手。
SBK Riders No.11 Troy Corser and No.111 Ruben Xaus.
ダボス会議
【世界経済フォーラム】の一部のイベントに、スイス日本商工会議所委員として参加してきました。
JETRO organized the Japan Night 2010 during the World Economic Forum in Davos this year.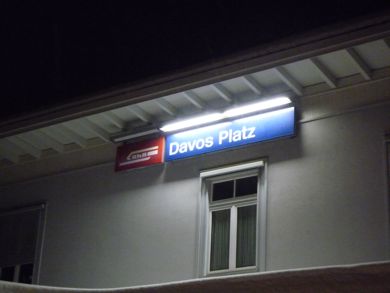 世界のトップが毎年集まるダボスは、雪の時期ですが厳重な警備体制の下経済復興に向けた会議などが行われています。
It is held in snowy Davos, where every year the worlds important personalities gather.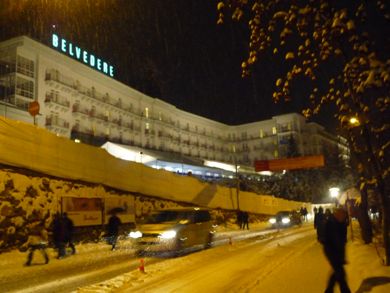 JETRO Japan Night 2010
Hiroyuki Ishige Vice Minister of International Affairs of Japans METI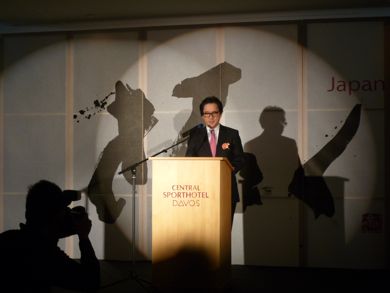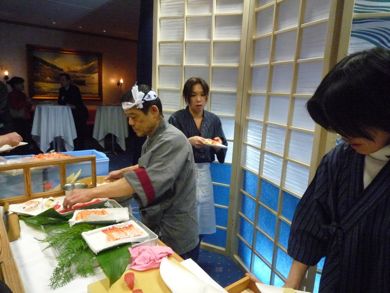 JETRO代表もいらっしゃいました。
Vice Minister Ishige and Jetro CEO Yasao Hayashi amongst others open the Sake barrel.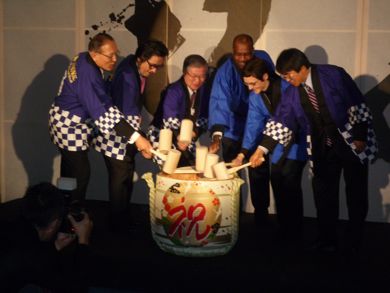 ドイツ・ケルン/フランス・パリでインテリア関連の展示会が開催されました。
今回の注目点は、従来から使用されている一般的な素材を組み合わせたハイブリット素材の製品が多く展示されていたことです。
ケルン imm cologne の注目素材
Interesting Materials at the imm Cologne
アルミとフォーム材のコンセプト
Alu Foam Chair concept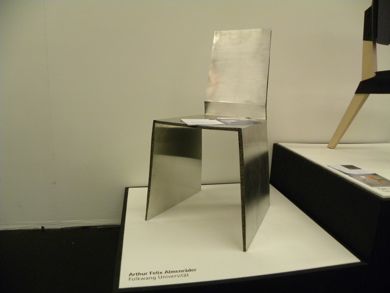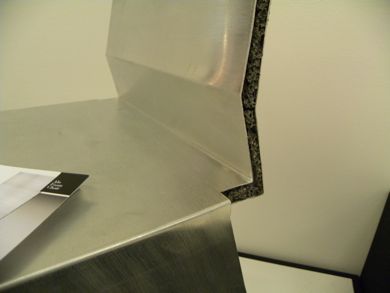 透明なコンクリート?
Transparent concrete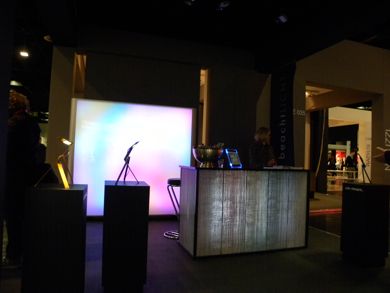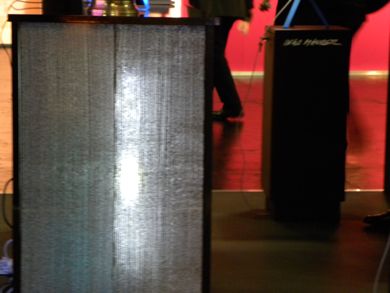 リサイクル紙とリサイクルプラスチックの椅子
Shigeru Ban's chair of recycled paper and plastic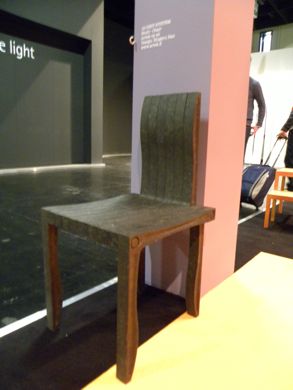 パリ Maison&Objet の注目素材
Interesting Materials at Maison&Objet Paris
コリアンテーブル
Ovo's Corian table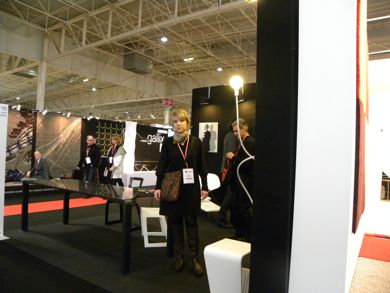 木とプラスチックの複合材
BLEU's wood and plastic composite stools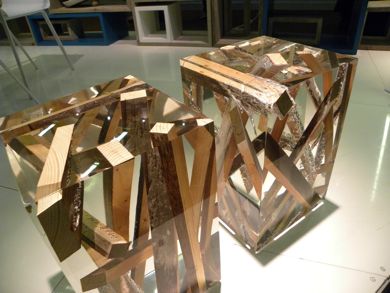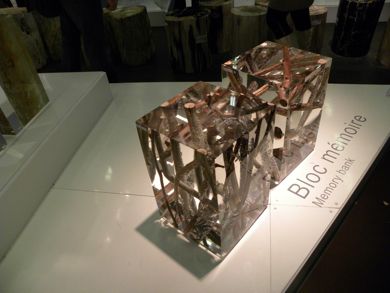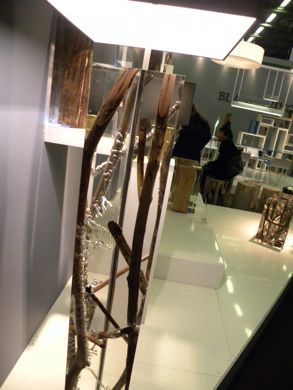 レザー椅子。日本の家では大きすぎるかな?とても重そう!
The Lamborghini Chair by Formitalia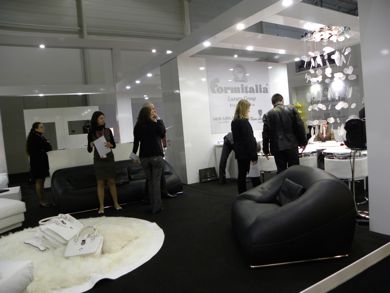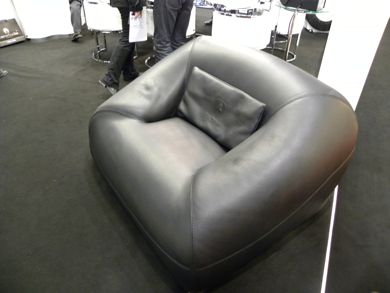 トヨタのパリショールームでは、少し変わった展示が行われていました。
And at the Toyota Showroom in Paris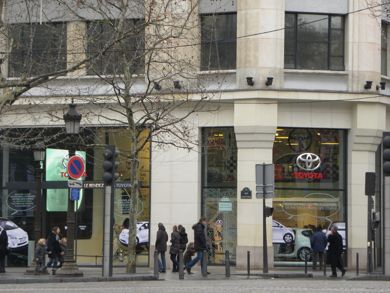 コルビジェをイメージしたiQのインテリア。ワンランク上の上質なiQに!
At the Showroom fitting for the timing of Maison&Objet their Corbusier inspired iQ collection.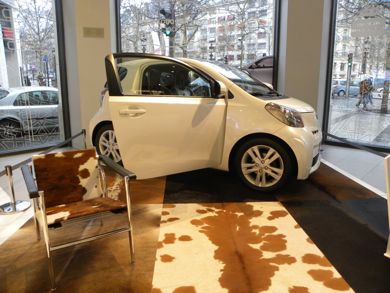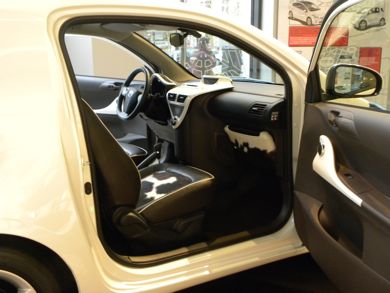 '99 Le Mans GT1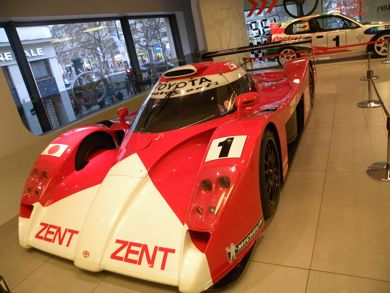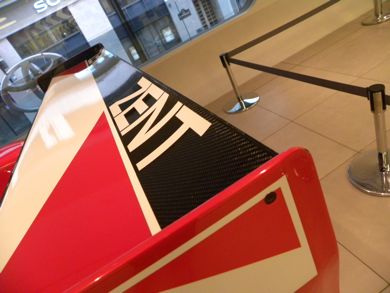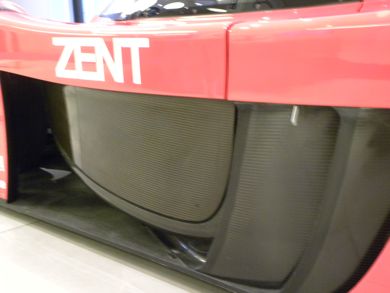 Toyota 7 1968
GFRPとアルミ
Fibre Glass & Alumnium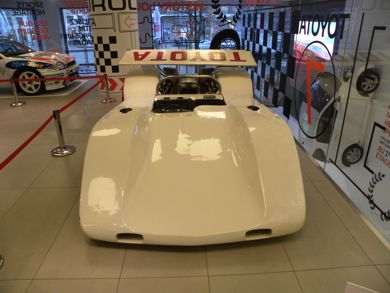 ここパリでも、ソーラールーフのPRIUSは人気のようです。
And the Solar roof Prius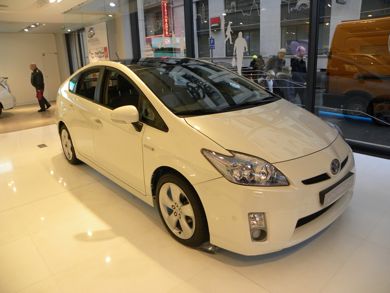 Tras Division Europeが2010年の
SAMPEスイス支部会
に参加しました。支部会にあわせて架橋工事コンテストも行われました。スイスの大学生に公募して、16チームが競合しました。小型の橋を大学の授業などでコンポジット構造で作成してきました。
Tras Division Europe joined the
SAMPE Switzerland 2010 Chapter Meeting
. Coinciding with this event SAMPE had organised a Bridge Building Contest. 16 Teams from three different schools formed to join this opportunity to show their abilities. During their school lessons and free time they built model bridges out of composite materials.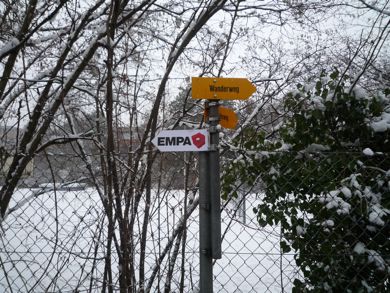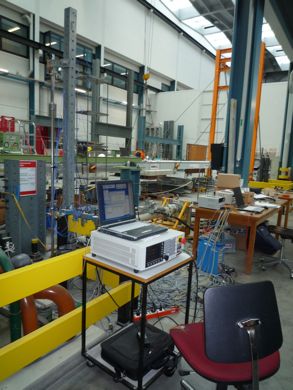 会場はチューリヒ周辺にある
EMPA
。EMPAは国の組織で製品安全試験を行います。そこで集まったのは橋が支える荷重を量るためです。破損を受けるまで重量をかけます。
The meeting and contest were held at the
EMPA
(Eidgenössische Materialprüfungs Anstalt) facilities. EMPA is the Swiss federal institution for materials testing and research. On this occasion the bridges maximum load was measured up to the point of breaking.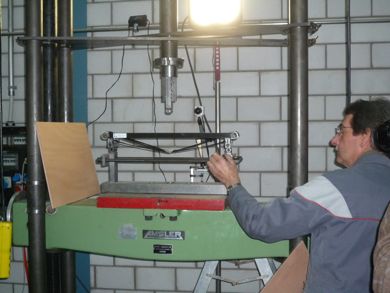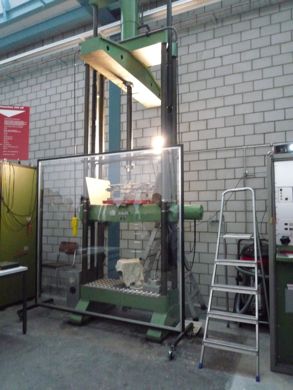 大学生がそれぞれの橋のコンセプトを発表しました。
The students present their concepts.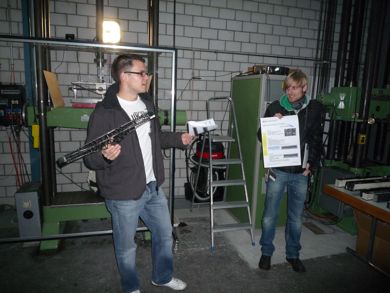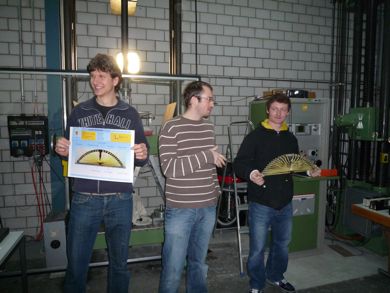 強度試験の後、学生達が作品の破損分析をしました。
After testing the students engage in analyzing the damages to their models. Attempting to learn for future projects.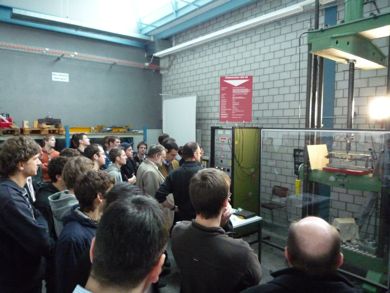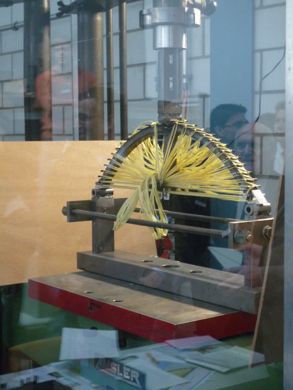 カーボンのアーチをアラミド繊維で補強した新しい形の橋を作成したチームが優勝しました。
おめでとうございます。
This bridge consisting of a carbon composite arch and aramid fibre strings was the winner of the contest. Congratulations.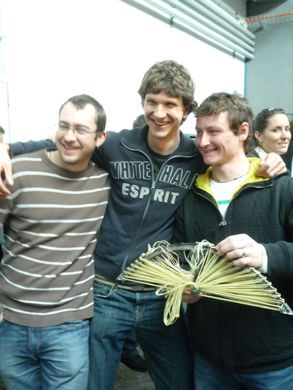 カーボン職人集団 Tras
最新ニュース

by carbon_tras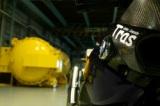 S
M
T
W
T
F
S
1
2
3
4
5
6
7
8
9
10
11
12
13
14
15
16
17
18
19
20
21
22
23
24
25
26
27
28
29
30
31

Tras 代表
新田 正直です。