Lexus IS-F CCS-R
For the first time Lexus is showing a car at the Essen Motorshow. It is the CCS-R. The race version of the IS-F. Their very popular sports limousine. The car is equipped with carbon parts from Tras and has been tested during this years VLN season several times on the Nürburgring participating in their 4 hour challenges. Developing these parts jointly, the Tras logo on the CCS-R is prominently placed.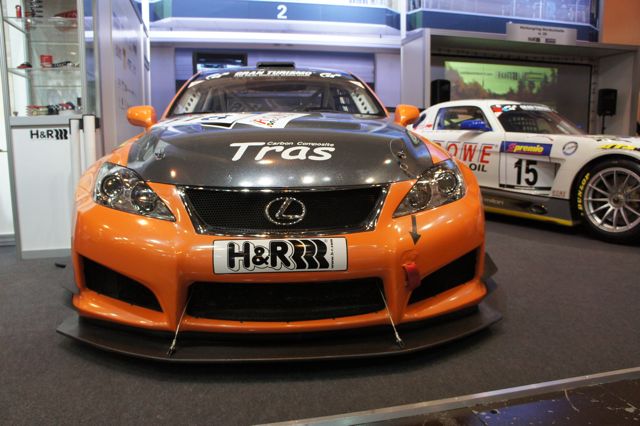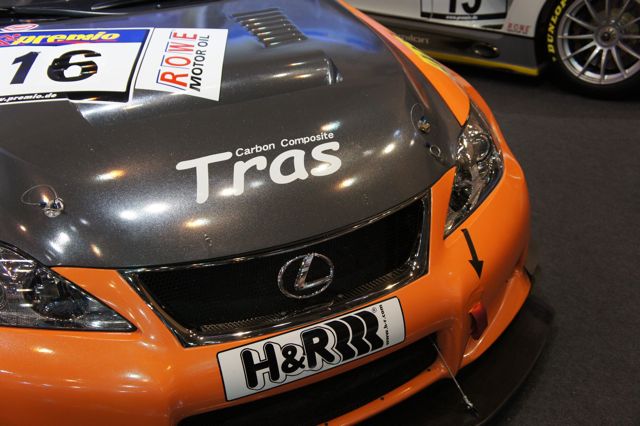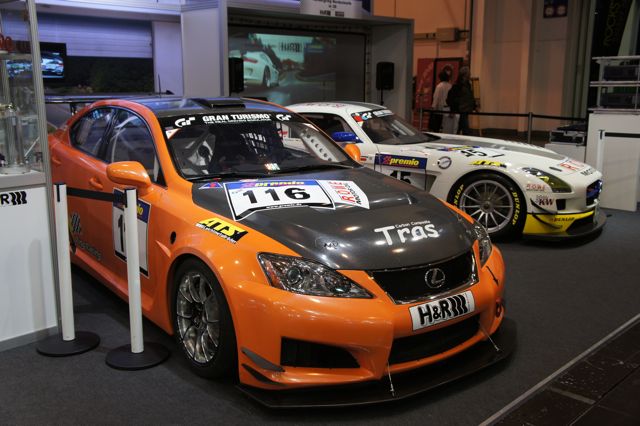 The vehicle was exhibited at the VLN Langstrecken Meisterschaft booth right next to one of the top teams SLS. This was possible after an interesting season with Lexus at the VLN, where the IS-F raced several times. The IS-F CCS-R was also present at the last race of the season:
Impression video of the CCS-R at VLN10
Tras Webshop
Coinciding with this important Racing fair, Tras Division Europe has launched its European web site at
www.tras.ch
. Here Tras offers beautiful after parts and accessories made of carbon to its European customers. These parts for motorsports fans are produced to order by Tras in Japan and implement the racing experience gathered at races like the VLN at Nürburgring. Quality worthy of any top notch race car. In short: Tras quality.
Jetro Switzerland is supporting our efforts and has covered the launch of the Tras Division Europe Webshop and the other objects of carbon beauty produced by Tras in their current Newsletter. Issue 32 of the "
JETRO Switzerland Newsletter
" is now available. Tras is ready to accept enquiries and first orders can be accepted by the end of 2011.
<< 82e Salon Inter...

VLN10 Nürburgri... >>
カーボン職人集団 Tras
最新ニュース

by carbon_tras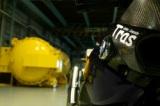 Tras 代表
新田 正直です。